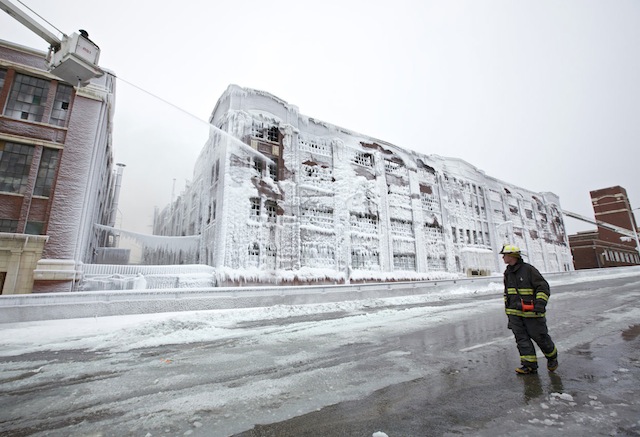 In der Nacht zum Dienstag kam es in einem alten Lagerhaus in South Chicago zu einem riesigen Brand eines Lagerhauses. In dieser Nacht waren dort  ⅓ aller hiesigen Feuerwehrmänner im Einsatz, und verwandelten die Umgebung durch die Löscharbeiten in eine riesige Eisszenerie. Wirklich beeindruckend, aber macht euch selbst ein Bild.
Complicating the scene was the weather — temperatures were well below freezing and the spray from the fire hoses encased everything below in ice, including buildings, vehicles, and some firefighting gear.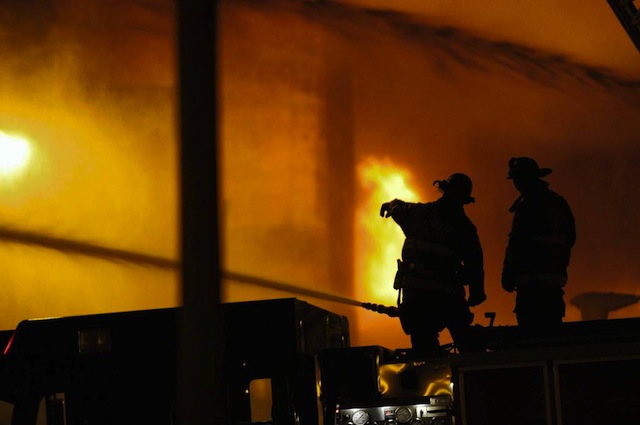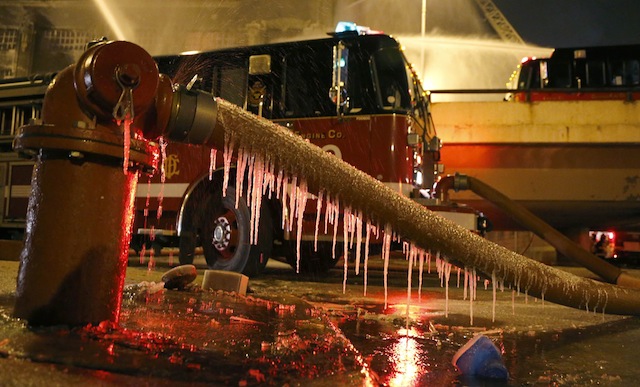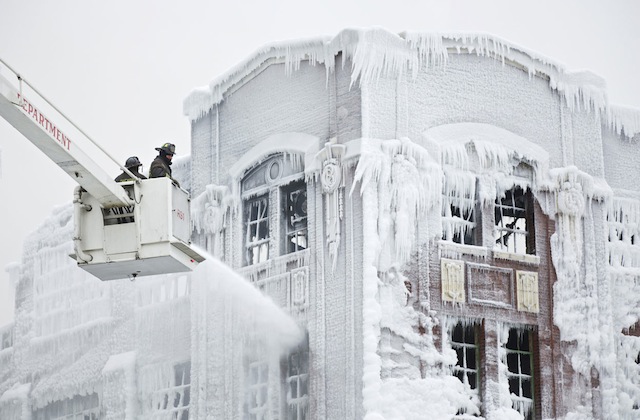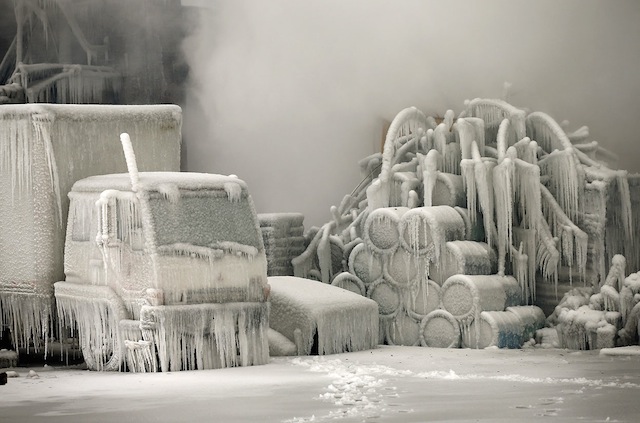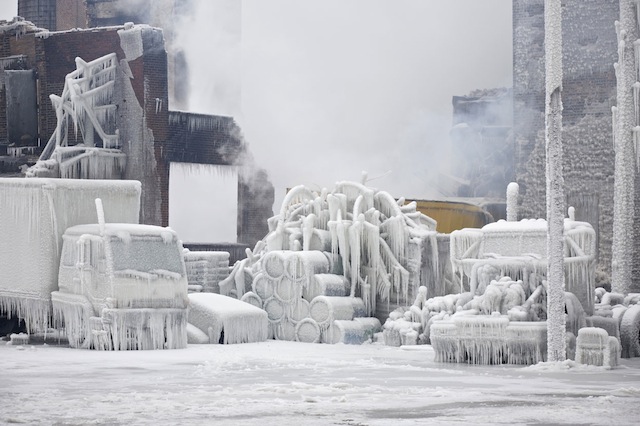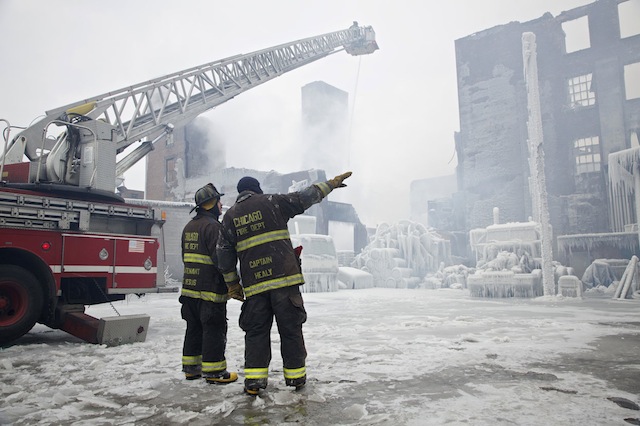 Wer mehr Bilder sehen möchte kann dies auf 5-11 Alarm fire oder TheAtlantic.com.
(via)