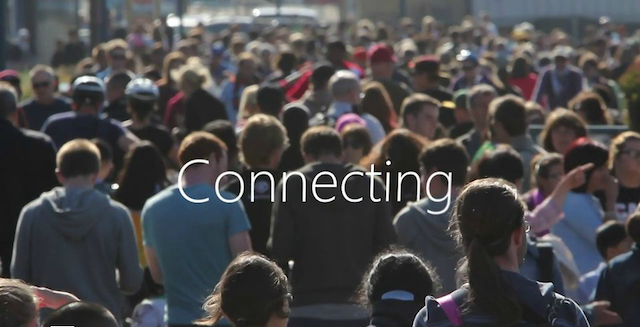 In den tiefsten Tiefen meines Vimeo-Accounts bin ich auf ein Video gestoßen, dass mich echt begeistert hat. Connecting heißt der Film von den Jungs von Bassett & Partners, der zeigen soll wie stark sich der Trend in Richtung UI & Interaktion mit Medien in Zukunft auf unser Dasein auswirken wird. Und zwar nicht nur mit Smartphone, Tablet etc, sondern vor allem das Kommunzieren mit unserer Umgebung und miteinander. Interviewt werden Hochkaräter aus der Branche, die unter anderem für Twitter, Microsoft, frog design usw. arbeiten. Im Prinzip ein Muss für Fans der Materie, und ein nice-to-have für alle anderen.
Ultimately, when the digital and physical worlds become one, humans along with technology are potentially on the path to becoming a "super organism" capable of influencing and enabling a broad spectrum of new behaviors in the world.
Connecting (Full Film) from Bassett & Partners on Vimeo.