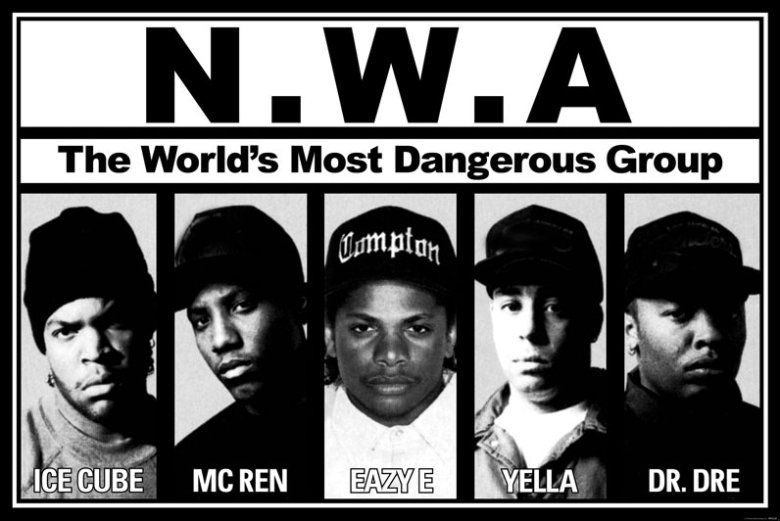 Rap Fans aufgepasst! Das ist euer absolutes "Must Watch" für diesen gammeligen Sonntag. Australien Open Finale aber vorher nicht verpassen…
Episode 119 der VH1 Rocks Docs erzählt die Geschichte von N.W.A..
NWA: The World's Most Dangerous Group tells the story of a group of childhood friends from Compton who channeled the rage of the streets through the prism of rap music and pop culture. Eazy-E, Dr. Dre, Ice-Cube, MC Ren and DJ Yella gave a powerful voice to the late-80′s Compton ghetto that was on the verge of exploding, and in the process scared the hell out of White America. We also show you new interviews with Ice Cube, DJ Yella, Eazy-E's widow Tamika Wright, former manager Jerry Heller, Ice-T, and director John Singleton. Supplemented by rarely-seen footage and interviews of the group's early days, photos, and music, the documentary will show how gangsta rap was born in late 80s Los Angeles, a city torn by drugs and violence…and how a nation grew to fear the music that emerged.


(via)